BIG NEWS!!!!
We are allowed to re-open from Tuesday 14th July!
The salon is following very strict guidelines from the government with how we can carry our beauty treatments and which ones we are allowed to do.
NO treatments at all are allowed to be performed on the face.
All Body massage & Treatments, Manicure, Pedicure, Body Waxing and Tanning are now allowed.
Please read the long list of do's and don't below – these will also be emailed to every client before each treatment.
* You MUST complete a client consultation / Covid questionnaire before arriving for your appointment. This will be emailed to you prior to your treatment.
* If you have any symptoms of Covid – 19 or are feeling unwell, please call us to re-arrange your appointment. This is to keep our therapists and clients well.
* We will call you the day before your treatment to check you are well and have completed the required paperwork, and to take a payment over the phone for your treatments – this is to enable us to have a contact FREE payment system as much as possible. Of course you can purchase additional products when you are with us.
* We are required to ask you to bring with you as few belongings as possible.
* You MUST attend on your own unless you need assistance. (No Children)
* Your temperature will be taken upon arrival by your therapist.
* You will be required to wear a face covering for your treatments (this can be provided)
* Your therapist will be dressed in the appropriate PPE for your booked treatment. Face covering, Visor, Apron, Gloves (some treatments)
* Please do not use your mobile phone or go in to your bag during your treatments.
* We are advised not to offer refreshments and to encourage you to bring your own, should you need to. Water in a disposable cup is available.
* PLEASE arrive only at your appointed time to avoid any client overlap. Being late will result in your treatment time being cut short.
* We are not able to have a waiting area, and we are asked to have a clear one way system in the salon if possible. Please walk down the side of the salon to the rear, side door and wait outside for your therapist to great you. The first Car Parking bay will be left empty for you to stand in should we have typically British weather!
* Should you wish to purchase products you can do this by either calling ahead to place your order, make payment and arrange a collection OR we will allow one customer in to the retail area at a time, you must adhere to social distancing rules during your purchase. (You may need to wait outside)
* We have increased our already strict cleaning and hygiene routines within the salon. We are now using hospital grade antiviral cleaning mists and solutions and have an increased time between clients to allow for extra cleaning and hygiene measures and to avoid a client overlap within the building.
* Our therapist team is now split in to two bubble groups in case of a track and trace closure. Only the one bubble will be effected. We will aim to keep you with your chosen booked therapist as much as possible, however it may need to be moved to another team member if they need to isolate for track and trace.

These may be updated regularly along with the latest Government Guidelines. We may have to review our prices due to the increased timings between clients to allow for extra cleaning and increased costs for PPE,  redistricted numbers of treatments performed in a day and limited numbers of therapists that are able to work together at one time. We will of course aim to keep this to a minimum.
Thank you for helping us make these changes our new 'normal'
Ruth and the Profiles Team xx
Guinot Gift With Purchase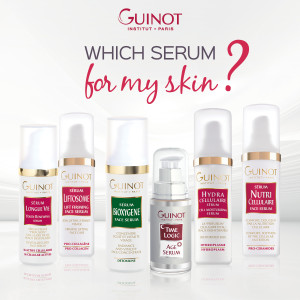 Choose 3 FREE discovery sizes when you purchase 2 or more Guinot products (including sale items)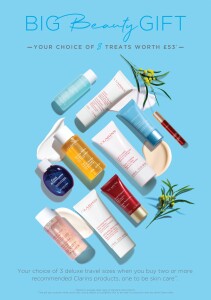 Clarins Gift with Purchase – choose 3 FREEBIES when your purchase 2 Clarins Products in July!
Be sure to check out our Facebook page and Instagram pages @profilesbeauty 
Medical conditions – Please make sure your are NOT contraindicated for the treatments you have booked. If you are not sure if you are suitable for any particular treatment please call the salon and discuss this with a therapist, as you may require a doctors letter prior to your treatment.  Many conditions are not suitable for massage and or facials, for insurance reasons including treatment for cancer. We do have a fabulous specialist treatment called the 'Tranquil Sea Massage for those with Cancer. We have 2 therapists that are specially insured and trained to offer this treatment and service to ensure you are in the safest of hands during your treatment time with us.