The Profiles Studio is now open!
Please book directly with the instructor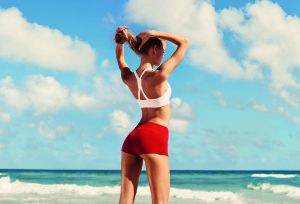 Monday

6.30am-9am Available to Hire 

12 noon Pilates with Nancy – 07519938993

1.15pm -7.15pm Available 

Tuesday

6am -5.15 pm

 available to hire

NEW CLASS

– 5.30-6.30pm Pilates with Jasmine Lewis Starts Feb 2021 More info coming soon
7-8pm Adult Ballet Class  – Create Space Studios back 11th Jan
Wednesday

9.30 – 10.30 

Dynamic Pilates – This class is a full body workout, including elements of Pilates and Barre and working on your strength, mobility, balance and coordination. This is a fairly fast paced class, but with exercises which can be adapted to suit you – so all levels are welcome! – Not school holidays

10.45-11.45

Essential Pilates

If you're looking for a Pilates class to help you feel strong, confident and calm, this is the one for you. A slightly slower pace and an emphasis on matwork means this class is perfect for beginners or anyone wanting a stress-free but still challenging workout for the whole body.

Instagram: @sallypeerlesspilates 

12-6.15pm available to hire

NEW CLASS 6.30 – 7.30pm Pilates with Tanya Pilates with Tanya

Aimed at beginners or those with some pilates experience we will work to make you stronger, more stable and flexible.  Tanya trained with APPI – The Australian Physiotherapy & Pilates Institute, this method of pilates has been developed by physios to be suitable for all.

In the matwork sessions we will work on deep postural muscles to build a strong core and build stability.  I try to keep the class interesting with a variety of exercises and using small equipment.  Friendly and relaxed you will be encouraged to work at a level which suits you. I am also completing a Pilates for Healthy Bones course as Pilates can help those with osteoporosis and protect against loss of bone density.

For more information or to book for the term call Tanya on 07939 918 400. Follow Pilates with Tanya on Facebook or email 

pilateswithtanya@yahoo.com

12,19,26th January 9,16,23rd February, 9,16,23,30 March, 6,13th April.
Thursday

6.30-9am available 

10:45-11:45am  Slower-Paced Yoga – Justine Rowan (last one 9th December)

Midday – 1pm available 

1.30pm-2.15pm – Tai Chi with Kev– Click here to contact Kev –

2.30-5.15 pm available 

5.30- 6.30pm Pilates with Jane

Jane has over 7 years experience of teaching Pilates, she specialises in Pre & Post natal, GP Referral, Beginners and also Pilates experts.

My class will work on improving Core Strength, Balance, Co-Ordination, Flexibility, Hip Mobility & Strength. Through a range of dynamic Pilates exercises, whilst concentrating on breath control through precise movement.

Promoting a energising and relaxing Pilates flow.

Pricing £10 for a drop in.

Block booking available and you will receive a 20% discount.

Please contact Jane on: 07709795891

Facebook & Instagram- breathe_easy_pilates

7.00pm -8pm Pilates with Movement Sussex click here to contact Kathryn
8-9pm Pilates with Kathryn (not school hols)
Friday

6.30am -8.30am available

 9am-9.50am Small group Physiotherapy led Pilates Mat work class.
Half termly blocks of 6 weeks, £72 for the half term. Initially Physiotherapy assessment required. For further information contact Amy Ryan on 07967212579 or email amy.o.ryan1980@gmail.com.
SUNDAY

Available to hire for regular hourly slots or ad hoc hire –

To enquire about availability to hire the studio please email Ruth at profileshassocks@gmail.com £15 PH and £18 PH after 5pm.