ALL CLASSES POSTPONED UNTIL FURTHER NOTICE – some instructors are running classes online from home – please contact them directly to find out more.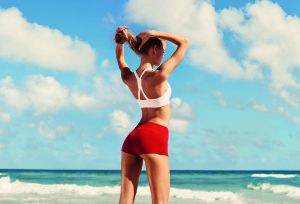 Monday

6.30am-9am Available to Hire 

## 9.30-11.45 Justine Rowan Yoga – Starts September 2020.

12 noon Pilates with Nancy – 07519938993 CONFIRMED TO RETURN

1.15pm Lushtums parent & baby yoga – September starting 

2.30-315pm Available 

3.30pm 11+ Dance with Create Space Studio
4.30 pm 7-11 year old dance with Create Space

Available from 5.30pm -9pm

Tuesday

6.30-8am available 

8.30-9.30am HITT PIlates with Jasmine Lewis – Starts April 2020

9.30-10.30 Pilates with Jasmine Lewis – jlpilatesphysio@

hotmail.com

10.30-11.30am Rehab Pilates with Jasmine Lewis – jlpilatesphysio@

hotmail.com

11.45-3.15pm available to hire

3.30pm Tone your Fascia body with Tracey Mellor (45mins)

4.45-7.45pm pm

 available to hire

8pm – 9pm Yoga with Gemma £7 per class all levels 07765400954
Wednesday
6.15-7.15am Yoga with Caz – CJyoga.

7.30am – 6.15pm available to hire

6.45-7.45pm Yoga with Lisa Allum Click here to contact Lisa
8-9pm available 

Thursday

6.30-9am available 
9.30-midday Yoga with Justine Rowan Yoga not 9th & 16th April or 25th June

12.30pm – 1.15pm Available to hire

1.30pm-2.15pm – Tai Chi with Kev- Click here to contact Kev – comfirmed to re-start

2.30-6.45pm available

7pm & 8pm Pilates with Movement Sussex click here to contact Kathryn
Friday

6.30am -11am available

11.30am Pilates with Nancy – 07519938993

2pm – 3.45pm available to hire

4-9.00pm Dance with VB dance ISTD dance school providing professional tuition in Classical Ballet, Tap, Modern and Jazz to girls and boys from the ages of 18 months – 18 years.  We are proud to be a 'Dance School of the Year Finalist.'

– 

 

Saturday

6.30-8.45 available 

9.00am -Yoga with Caz Click here to contact Caz – (not 22 & 29th feb) 

10.00 – 11.00 Am 1st Saturday of the month- Parent & Child Yoga with Caz (ages 4-8yrs)

11.30am onwards available to hire
SUNDAY

Available to hire for regular hourly slots or ad hoc hire – Min 2 hours.

To enquire about availability to hire the studio please email Ruth at profileshassocks@gmail.com £15 PH and £18 PH after 5pm.