The Profiles Studio is now open!
Please book directly with the instructor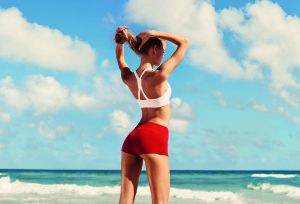 Monday

6.30am-9am Available to Hire 

12 noon Pilates with Nancy – 07519938993

1.15pm -6.15pm Available 

6:30-7:20pm  Slower-Paced Yoga – Kerry  07713211379 

Tuesday

6am -6.45pm

 available to hire

7-8pm Adult Ballet Class with Sally – Create Space Studios
Wednesday

9.30 – 10.30 

Dynamic Pilates – This class is a full body workout, including elements of Pilates and Barre and working on your strength, mobility, balance and coordination. This is a fairly fast paced class, but with exercises which can be adapted to suit you – so all levels are welcome! – Not school holidays

10.45-11.45

Essential Pilates

If you're looking for a Pilates class to help you feel strong, confident and calm, this is the one for you. A slightly slower pace and an emphasis on matwork means this class is perfect for beginners or anyone wanting a stress-free but still challenging workout for the whole body.

Instagram: @sallypeerlesspilates 

12-7.15pm available to hire

NEW CLASS

– – 7.30-8.30pm and the first four week course starts on 15 September. The introductory offer is £40 per person + 10% 'bring a friend' discount. Places are limited to enable a small group experience for beginner/intermediate level – please email me for further details and to book your place(s). 

info@karenmeekpilates.co.uk
Thursday

6.30-9am available 

Midday – 1pm available 

1.30pm-2.15pm – Tai Chi with Kev– Click here to contact Kev –

2.30-5.15 pm available

5.30- 6.30pm Pilates with sally Peerless – All abilities
7.00pm -8pm Pilates with Movement Sussex click here to contact Kathryn
8-9pm Pilates with Kathryn (not school hols)
Friday

6.30am -8.30am available

NEW CLASS

9am-9.50am Small group Physiotherapy led Pilates Mat work class.
Half termly blocks of 6 weeks, £72 for the half term. Initially Physiotherapy assessment required. For further information contact Amy Ryan on 07967212579 or email amy.o.ryan1980@gmail.com.
Saturday

6.30-8.45 available 

9.00am -Yoga with Caz Click here to contact Caz –

10.30-1pm Yoga workshop with Justine Rowan Yoga 18th September Only 

11.30am onwards available to hire
SUNDAY

Available to hire for regular hourly slots or ad hoc hire –

To enquire about availability to hire the studio please email Ruth at profileshassocks@gmail.com £15 PH and £18 PH after 5pm.