All classes are postponed until 17th May  – when we hope to get the green light to fully re-open  studio for indoor classes
Please book directly with the instructor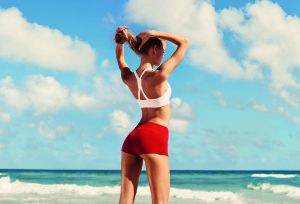 Monday

6.30am-9am Available to Hire 

9.30-11.45 Justine Rowan Yoga –
12 noon Pilates with Nancy – 07519938993

1.15pm -3pm Available 

3.20pm – 4.20pm 11+ Dance with Create Space Studio finishes 14th December – starts again 11th January 2021
6.30-7.30pm Yoga – Justine Rowan www.rowanyoga.com/class-schedule
7.30pm -8.30pm Justine rowan yoga-
Tuesday
Starts 5th January – 9.30-10.30 Pilates with Jasmine Lewis – jlpilatesphysio@

hotmail.com

Starts 5th January – 10.30-11.30am Rehab Pilates with Jasmine Lewis –

11.45-

6.15pm pm

 available to hire

7.45pm Kettlercise LT Fitness
Wednesday

9.30 – 10.30 

Dynamic Pilates – This class is a full body workout, including elements of Pilates and Barre and working on your strength, mobility, balance and coordination. This is a fairly fast paced class, but with exercises which can be adapted to suit you – so all levels are welcome!

10.45-11.45

Essential Pilates

If you're looking for a Pilates class to help you feel strong, confident and calm, this is the one for you. A slightly slower pace and an emphasis on matwork means this class is perfect for beginners or anyone wanting a stress-free but still challenging workout for the whole body.

Instagram: @sallypeerlesspilates 

12-5pm available to hire

5.45-6.45pm Mixed ability Pilates – Sally Peerless
7-8pm Mixed ability Pilates – Sally Peerless
All sally's classes back Wednesday 2nd until 18th December, NOT 6th or 13th January.
SUNDAY
1

Available to hire for regular hourly slots or ad hoc hire – Min 2 hours.

To enquire about availability to hire the studio please email Ruth at profileshassocks@gmail.com £15 PH and £18 PH after 5pm.