Please note the treatment prices have changed from the 18th November 2017. The website price list is currently being updated.
Please call the salon for the most up to date treatment prices.
01273 846348
New Packages for 2018!
Half day indulgence £125 – worth £153 –Full Manicure, Pedicure & a Profiles Signature Hydrotherm face and body treatment.
Part Prep £98 – worth £111 – Guinot Lift Express or Eye Logic, OPI gel file and polish & Kissed By Mii spray tan.
Wrinkles Be Gone! £450 – worth £501 – 4 facials in 4 weeks! Age Summum, Hydra Peeling, Hydraderm Age Logic, Hydraderm Youth facials & Age logic Cellulaire moisturiser to use at home for ultimate results!
Stress Buster Yearly Pamper Package £690 – worth £829 – Enjoy a relaxing treatment every month of the year and take home a Clarins Face & Body oil of choice.
2 x Profiles signature Hydrotherm face and body treatments
2 x Clarins Tri Active 90 min facials
2 x Guinot Aromatic facials
2 x Profiles Time Out
2 x Clarins Rebalancing full body massage
2 x Clarins Hot Stones Massage
Great Skin All Year! £815 – worth £981.50 – Enjoy and see the benefits of having a facial every month of the year and take home a Guinot Longue Vie Cellulaire moisturiser to kick start your home care routine!
3 x Clarins Tri active 70 min facials
3 x Guinot Hydra Peeling
1 x Guinot Aromatic
2 x Age Summum
2 x Hydradermie Age Logic
1 x Profiles Signature Hydrotherm face and body treatment
(Customers are entitled to a 5% discount on all full price retail purchases during the 12 months of their yearly package.)
A big thank you to all that voted for us! We won both awards on Saturday 4th November at the black tie event at the Brighton Hilton Metropole.
Permanent offers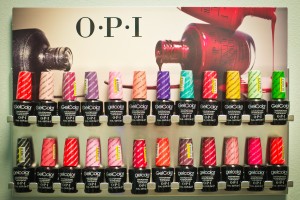 20% discount on all OPI Gel manicure, Jessica manicure and Kissed By Mii Spray tan treatments on a selected days booked with Gemma or Louise.
Tuesday –  Louise or Gemma
*Wednesday – Gemma
Thursday – Louise
* Friday – Gemma
Saturdays – Gemma & Louise.
* Term Time Only
Gift Vouchers
Our online Facebook shop is currently not working so please call the salon to order Gift Vouchers to be posted. 01273 846348.
Don't forget all vouchers over £30 that are collected come in a gift bag with a FREE Clarins gift!
(All vouchers are valid for 1 year.)
For more information or to book and treatments please call the salon on 01273 846348
Be sure to check out our Facebook page for some very special offers and last minute availability offers!